Mike's Teaching and Music Dreams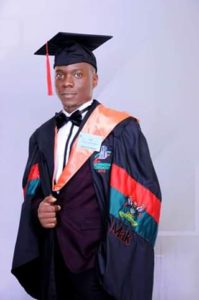 Congratulations to Mike, who graduated from Makerere University with an Education degree earlier this year.  He's currently inspiring other students to learn and study hard as a teacher at Emmanuel College near Kampala.
In addition to teaching, he's a musician and loves to sing. He's saved enough money to record his first two songs in a local studio and shared them with us. He's currently working on a third.
"We have loved watching Mike grow and evolve as a student the past five years. He always told us he wanted to be a teacher, but then he started giving voice to his music dreams, too. Whether it's teaching or music … (or teaching music!), he will always be a special part of our family," said Lisa Parker Weisman.
 Our thanks to the Weisman family for their support in helping Mike put his dreams in action.
Listen to Mike's music here: