Our Hand-Up Fund is designed to help students complete their final years of education and allow donors to contribute in any donation amount desired.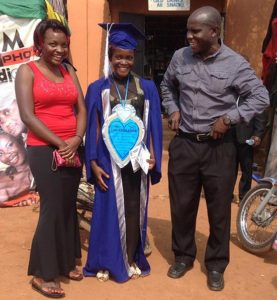 In sharing insights about his Ugandan communities, our liaison Fr. Matthias Kakooza, has often described the help people need as a "hand up" rather than a "hand out." This important characterization speaks to the fact that students and their families contribute whatever they can to meet their educational goals, yet often fall short.
The "hand up" we offer means the difference between a student entering the workforce with a college degree or trade skill versus trying to find meaningful work without this development. This fund also will help students bridge sponsorship gaps to ensure consistent education. 100% of your donation will go directly to a student and is tax deductible. Help a deserving student cross their educational finish line and prepare for a rewarding career.