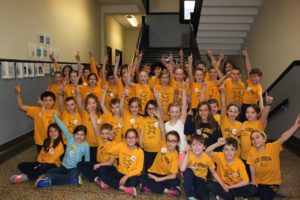 St. Andrew's 3rd grade class initiated our new ambassador program called Helping Hearts last Friday by writing thank you letters to our scholarship sponsors.  46 students from Ms. Kuczek's and Mrs. Marshall's classes listened and learned as Ellie Arndt introduced them to one of our scholars, an 11-year-old girl named Betty, who lives in the cattle village of Kyankwanzi in Central Uganda.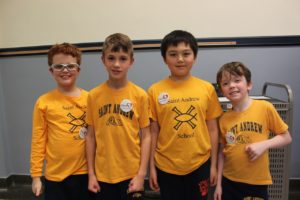 The students learned about where Betty attends school, village life and how the boarding students spend their weekends with chores and games.  After writing beautiful letters adorned with a few drawings, each student was awarded their Helping Heart pin and welcomed into our One Heart Uganda fan club.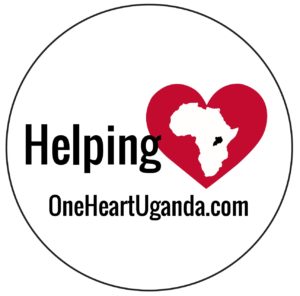 Want to be a part of Helping Heart? We'd love to add you to our list of volunteers – send us your contact information to learn more at [email protected].