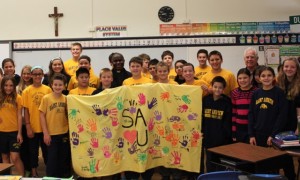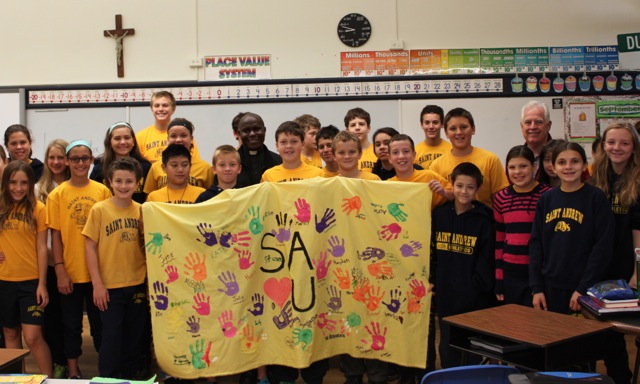 No matter how much work is left to do – we can't forget to celebrate the success we've achieved so far. That's exactly what we did at a recent event, where more than one hundred individuals and families gathered.
St. Andrew Chicago's chapel and social hall provided the backdrop – as several children and their parents made it possible through reading, singing and showcasing their support.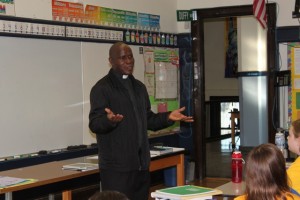 Fr.Matthias Kakooza, visiting from Uganda, led the celebration and provided answers and insight to our program's continued progress.
Throughout this month, students from each grade at St. Andrew School have had the opportunity to hear stories, see photos and learn details of how their efforts are changing the lives of their fellow students in Central Uganda.
A special shout-out to Erin Mannion and her fellow classmates: Max and Harrison Oldham, Matthew Lazzari, and Amanda Dillon, for raising $85 dollars selling lemonade this summer to help support the programs in Lwamata. Big-hearted efforts from young and old are changing lives half a world away – be proud!
[vc_separator icon="heart"]
Click on the thumbnails below to view larger images.
[vc_gallery ids="360,361,362,363,364,365,366,367″ type="s"]