Project Mercy creates Holistic Hope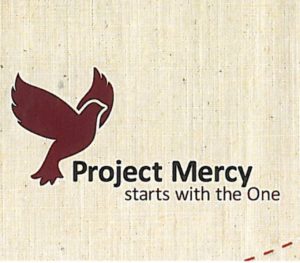 Learning about other nonprofit organizations and learning from the people, who inspire and run them, is one of the great benefits to organizing One Heart Uganda. Project Mercy is a tremendous organization you should know about.
Founder, Marta Gabre-Tsadick, has explained her holistic philosophy is to fight poverty from many different directions. Education is not enough without job opportunities, fighting malnutrition is not enough if you can't improve nutrition and agricultural production, and good hygiene practices are not enough if you don't have clean water to bathe and drink.  In short, you must address the entire community and that is exactly what Project Mercy is accomplishing.
In 1977, the first woman Senator of Ethiopia, Marta Gabre-Tsadick, and her family were forced to flee their country during the Communist take-over. After relocating in Fort Wayne, Indiana, Project Mercy was formed.  We recently had the pleasure of hearing about the organization's significant contributions from Marta's son, Bete Demeke.
Project Mercy began its efforts focusing on refugee relief in seven African countries – providing healthy rations to combat malnutrition and address the ravages of famine.  In 1993, Project Mercy expanded its focus to develop economically independent communities in Yetebon, Ethiopia.
Working with local government and community elders, Project Mercy transformed a severely impoverished and illiterate community through:
Infrastructure – road and clean water reservoir building
Hospitals, health care and a science college for midwives, maternal and infant care
Dairy breeding project and agricultural programs – providing families with milk-rich heifers
Medhane Alem School – beginning with 358 primary students expanding to include high school and now 1500 students, who receive two meals a day, health care services and new shoes in partnership with TOMS Shoes
We're so grateful for the time and experiences Bete shared with us, as we continue to grow as an organization and expand our local structure in Uganda.