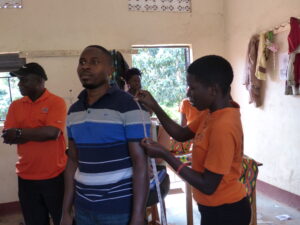 Future tailors, auto mechanics and welding engineers learn with their hands and the support of each other at the St. John Bosco Vocational School. The sound of sewing machines beckoned us into a classroom where Catherine and several other students were creating men's and women's clothing. Using one of us as a model, Catherine explained how she carefully takes measurements, and works with patterns and colorful fabrics to construct garments.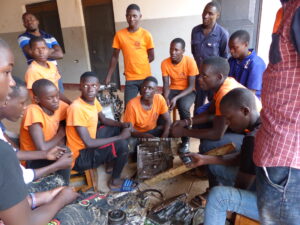 In the next classroom, we looked on as Gerald, a first-year student, demonstrated how all of the parts in an automobile engine are assembled and how each piece functions.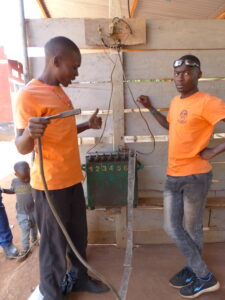 Last, we caught up with Jimmy and his classmates as they were designing and constructing a metal door that is used frequently for storefronts and homes. After completing his courses, Jimmy's goal is to set up his own metal workshop in his village of Lwamata.